I write contemporary and uplifting fiction with a vibrant sense of setting and community connecting the lives of my characters.
As a child I loved immersing myself in books and exploring other worlds through storytelling. Writing always felt like a natural progression and I began to create my own stories and characters when I was very young. I was drawn to romance as I grew older, and writing about characters falling in love remains a joy and a passion.
Living in Lancashire and appreciating the landscape around me always provides inspiration and when I'm not writing or spending time with my family, I can usually be found in the garden or planning a theatre visit. On occasions I lead worship in church which is always a privilege and pleasure.
My first novel, The Cottage of New Beginnings, was a contender for the 2021 RNA Joan Hessayon Award. My seventh book, Starting Over at Halesmere House, was published by Canelo in October 2023.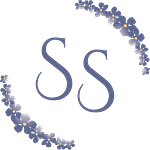 Get a free prequel and exclusive reader offers when you subscribe to my newsletter:
Your e-mail address is only used to send you our newsletter and information about the activities of Suzanne Snow Author. You can always use the unsubscribe link included in the newsletter.