Hello, I'm Suzanne Snow and I write uplifting fiction inspired by romance and rural life.
Thank you for visiting my website; I hope you enjoy finding out more about my books and what's happening in my writing world.
A Country Village Christmas
Can the magic of Christmas bring two lost souls together in love?

Olivia is spending the festive season in her dad's old house, packing it up now that he's moved out. Only, her dad failed to mention she wouldn't be spending her time there alone...

The last thing Olivia expects is for her surprise guest to be the very man who literally ran from her after an evening of fun and flirtation. But Tom has nowhere else to go and Olivia is determined to forget the disappointment she felt when he took off. Instead, she'll help him find his way again.

When heavy snow wreaks havoc with Olivia's plans and keeps them inside the house, will their enforced confinement spark romance once again - or push them further apart?

The perfect festive romance to curl up with.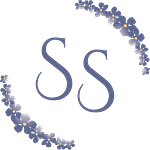 Welcome to Suzanne Snow's author life
I love beautiful views, an old house, abundant gardens and new beginnings. All of these, along with my delight in reading and writing, have conspired to make me a romantic fiction author.
Get a free prequel and exclusive reader offers when you subscribe to my newsletter. If you love to go behind the books, come on over to my private Facebook group for live author chats and Q&As.
Get a free prequel and exclusive reader offers when when you subscribe to my newsletter:
Your e-mail address is only used to send you our newsletter and information about the activities of Suzanne Snow Author. You can always use the unsubscribe link included in the newsletter.